Functions of Security Screen Doors
|
Functions of Security Screen Doors
Security Screen doors are the heaviest doors that can prevent any kind of unauthorized intruders. Imagine coming home to everything turned upside down; finding your electronics missing and furniture broken. Not a great sight right! This scenario puts you and your loved ones at risk. Security doors not only keep you safe from intruders but also from harsh weather conditions.
Many homeowners install security screen doors for additional security along with other types of security. There are many types of security screen available in the market today; due to the increase in innovations and development in technology.
Let us look at different types of security screen doors and their benefits. What is the function of security screen doors?
Two Types of Security Screen Doors
1. Openwork steel door
These look like wrought iron and the back panel of this type of door comes with tempered glass. You can use this type of Security Screen to get extra protection for your house.
2. Looks like a regular wooden or fibreglass door
They might look like a normal regular wooden or fibreglass door; but in reality, it is made up of steel with sturdy side fixing. You can use these doors in front of your house or in the basement that helps you to give a clear vision of the outside.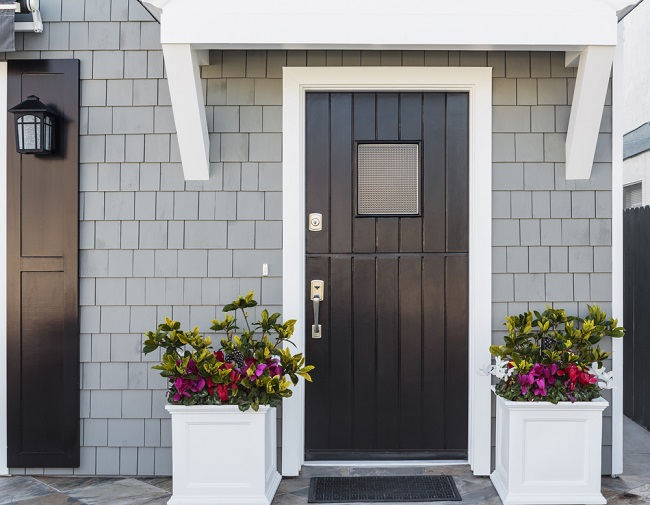 Benefits of using Security Screen Doors
There are many companies who provide the best security door and serve their clients for many years. You should always keep these points in mind to avail the best services.
Let us look at some of the benefits of installing security screen doors that can help you secure your family's safety.
1. Prevents Easy Access
Burglars or intruders will always look for easy access. If you have locks that are easy to open, then you are giving the burglar an easy pass into your home. But if you use Security Screen doors, they are impossible for others to open other than the people who live in the house, so, your property, you and your family will be safe from intruders and burglars.
2. Imperishable and Tough
Security Screen Doors are made up of strong metals, like, iron, steel or aluminium and these security doors are drill-proof. These qualities make the door strongest and unbreakable. By using these doors, you are protecting your family from not only intruders but also from bad weather condition. This provides a different kind of security to your property.
3. Gives you high-quality locks
Lock quality is incredibly important a certified company dealing in the manufacturing and supply of security screen door will install high quality lock system as per the standards stated by local authorities or state authorities. You can always check the certification before installing the security door.
4. Increases Your Property Value
Whenever you plan to sell your property, having a security screen door will help you get the best property value as this is an additional benefit for the buyer and they do not have to spend a penny for installing any other security system.
5. Plenty of Options
When you start your search for the best company you will come across many companies online and offline that will provide you plenty of options from where you can choose the best that suits your requirements. You can choose the door that seamlessly fits your home and also compliments the exterior and interior design of your house adding style and a touch of class to your property.
Conclusion
Security doors are the best investment that allows you to relax, apprising the fact that your property is safe from any kind of unsound activity. These are best for designing your home and also protecting your home at affordable prices keeping your property safe and sound.
[userpro template=postsbyuser user=author postsbyuser_num=4]