How to Become a Watches Trendsetter
|
How to Become a Watches Trendsetter
Being a watches trendsetter is not all about wearing the latest watch models. It also entails properly matching the timepieces with your outfits. You can only become a trendsetter if you combine your watches and outfits in a style and poise that grabs people's attention. Besides this, you must be able to distinguish watches according to formality and category. Here is how you can easily become a watches trendsetter.
Distinguishing Watches According to Formality
You need to match your watch's formality with that of your outfit. For instance, you cannot match a dress watch with sports outfits. In this regard, you need to choose whether to wear an analog or digital watch. Analog watches typically have minute and hour hands on the face alongside numbers or markers, which display a twelve-hour day.
Analog watches are loved since they have a sense of class and formality. Therefore, they are suitable for formal or business events. On the other hand, digital watches come with  LED or LCD display, which indicates time numerically. These watches are regarded to be casual. The distinction can help you become a watches trendsetter.
Distinguishing Watch Categories
Generally, watches fall into five major categories. These are dress watches, divers' watches, sports watches, pilot watches, and field watches. A dress watch has a plain face, which is devoid of any complications. More often than less, they come with leather straps and only indicate minutes, hours, and date. Divers' watches are specially created for underwater diving. They have marginal water resistance up to a depth of 100 meters.
Sports watches are fashioned from high-quality plastic, something that makes them sleek and durable. They feature compasses, altimeters, GPS sensors, pulse monitors, and odometers. They are meant for people who lead an active lifestyle. Pilot watches are often huge and feature a simple design. They are similarly easy to read and accurate.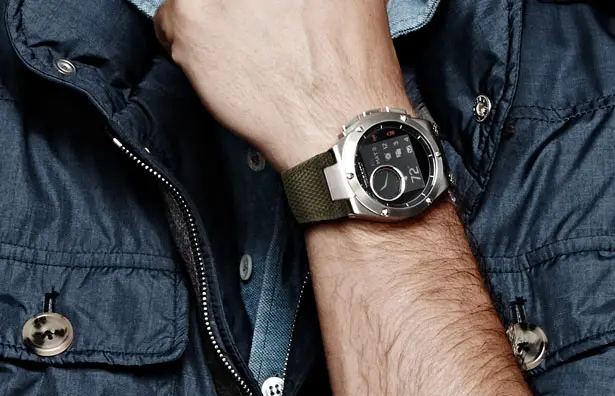 Straps
To be a watches trendsetter, you should keep in mind that straps matter a lot. Generally, leather complements leather. Therefore, the color and material of your shoes should complement your watch's straps. Besides this, the straps should also match the material and color of your belt.
Consider a watch that has interchangeable bands since they can easily blend with your different shoe colors. Avoid mixing the color of your watch strap with that of your shoes. A high-quality leather band is a good choice. Nonetheless, silver or gold bands are only appropriate if they match your outfit.
Metal Complements Metal
Your timepiece's metal casing should perfectly blend with your accessories' metal accents. For instance, a watch with a silver case needs to be worn with a belt that has a silver buckle. You should similarly consider matching your watch with the metal color of your finger ring, shoe buckles, and cuff links. This will go a long way in setting you apart as a watches trendsetter.
[userpro template=postsbyuser user=author postsbyuser_num=4]