Mad man
Good manners might matter more to women than your dashing good looks
|
Good manners might matter more to women than your dashing good looks
Good looks are an attribute that will set you apart from the rest, especially in the dating scene. However, your good manners might matter more to women than your dashing good looks, gentlemen. A study in 2015, on the laws of attraction, found that 'the violation of social norms has been known to act as a cue for this negative bias' (unattractiveness). Basically, those men who had no manners were as attractive to women as ugly dudes. In fact lacking good manners made men less attractive in women's eyes.
Patricia Napier-Fitzpatrick, founder of The Etiquette School of New York." says;
"Nothing is more charming or flattering to a woman than being with a man who behaves like a gentleman and treats her like a lady.  It's the ultimate compliment you can pay her!"
If you really want to show her you're a gentleman, Napier-Fitzpatrick offers these ten essential etiquette rules.
LEAD THE WAY
If you're making your way through a crowded room—like in a theatre or bar—you should walk ahead of her. "A gentleman precedes a lady to make a path for her," Napier-Fitzpatrick explains.
HELP HER WITH HER COAT

"Hold her coat at waist height while she slips in one arm and then the other, after which you will pull it up and over her shoulders," Napier-Fitzpatrick instructs.
OFFER HER YOUR ARM
"If you're attending something swanky—or pretty much any time she's wearing heels—you should offer her your arm when you're walking together", Napier-Fitzpatrick suggests.
COMPLIMENT HER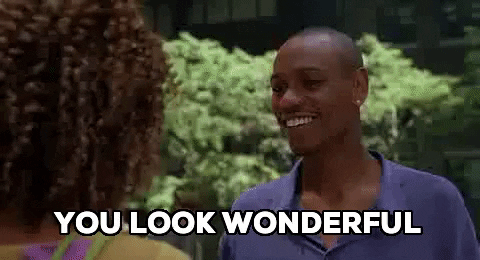 "Tell your date how great she looks.  Your date will have made a real effort to look good for you, and she will appreciate a sincere compliment from you," Napier-Fitzpatrick instructs.

GIVE HER YOUR FULL ATTENTION
"Nothing is more charming than having someone give you his or her full attention. By giving her your full attention, you will make her feel like the most important person in the room. Make eye contact when she speaks; don't interrupt; do not text or answer your phone at the table.  (Your phone should be in your jacket pocket; not on the table.)", Napier-Fitzpatrick suggests.
GIVE HER THE GOOD SEAT

"If you're out to dinner and seated at a table against a wall, your date gets the seat that faces out into the restaurant, Napier-Fitzpatrick says. A view of her pretty face is the only view you're entitled to." Napier-Fitzpatrick explains.
OPEN DOORS

"When she is about to enter your car, a restaurant, or anywhere with a door, you should always open it for her. If you are going through a revolving door, and the door is already in motion, let her go through first. If the door is not moving, go through it first, and let her follow you through it."Napier-Fitzpatrick suggests.
AT THE RESTAURANT
"Always pull out the chair and "seat" your date if she will be sitting in a chair. If you are seated at a banquette, be sure to give her the seat that looks out into the room."  Maybe Napier-Fitzpatrick suggests.
PAY THE CHECK
Times have changed, but not that much. Napier-Fitzpatrick says if you're on a date, you're paying the bill. Period. "Even if she offers to help with the check, don't accept," she adds.
END THE DATE ON A PLEASANT NOTE
"You may have decided that you liked your date and found her to be interesting, but that she is not the one for you. Even so, be a gentleman, and make sure she gets home safely."  Napier-Fitzpatrick suggests.
By: Patricia Napier-Fitzpatrick
[userpro template=postsbyuser user=author postsbyuser_num=4]