Content Marketing Trends to Focus on in 2020
|
Content Marketing Trends to Focus on in 2020
Content marketing done right can make your business move mountains. Its ever-evolving nature has made it a powerful weapon to reach to your right audience, focus on relational marketing and beyond. Authentic content coupled with the right SEO is the trend we have been witnessing to reach your content in the top search results. To leverage your game a level higher, it's time to shift your focus to new content trends that can benefit your business exponentially. Here is a list of some new types of content marketing trends to focus on in 2020.
Short Videos and Stories
Apart from blog posts, what instantly grabs the attention of users are short interactive videos. Where users don't want to spend a lot of time reading articles, videos compel users to stay and stick by for longer. Such is the magic of moving images.
You can make the best use of moving images by bringing your brand in front of the audience live through live streaming on Youtube, Facebook, Instagram, Snapchat and other such platforms. You can save such live streaming videos and post them on your website too.
What type of video content will engage the audience most? Well, to keep your audience engages to your videos to the very end, indulge them in competitive sessions like contests, Q&A sessions, quizzes etc. Also, creating product demo videos like some of the big brands (H&M, Zara etc) is a nice way to let your audience know about new launches. Apart from this, behind the scenes videos, ask the expert and webinars are some of the useful video content to interact with your audience well.
Also, incorporating UGC is the best content trend to follow. Asking for video reviews from your audience is the best form of UGC any brand can create and you can use social media wall tools to display this user-generated content across all of your marketing touchpoints!
Catch Up on Podcasts
The number of people listening to podcasts has tripled in the last decade. You will come across more people who love listening to podcasts along with music and audiobooks now.
When your eyes need urgent rest, listening to podcasts is the best way to catch up with the episodes and conversations. While listening to podcasts you are more inclined towards getting engaged with the brand. It's a new content trend and a road less travelled!
Just creating an episode for a podcast because you need to will not be effective. It should be carried out like any other marketing strategy with a team solely focused on the same. Be original, relatable, unique and purely honest to connect the chord with your audience through podcasts.
Snippet Worthy Content
Have you lately noticed how Google displays its top search result? The first result shows the snippet of all the points covered in the article. Mostly users only like to get instant information that is provided by reading the snippets.
Thus, the key to good content here is presenting your content in key points so that Google presents them in a snippet form. You should begin your blog post with questions like How do I, What to do, Did you know and such to make your content more focused towards providing solutions.
Users try to find out the answer to their related query without having to click on link after link. On top of that, Google coming up with displaying snippets makes it important for your content to be to the point and relevant content.
Involving With Micro-Influencers
Collaborating with influencers does not necessarily mean you have to seek the help of big personalities and celebrities. No! there are various underrated influencers everywhere, in your locality, in the industry in your office itself. Find such influencers that can really work with you rather than working for you. Ask them to incorporate your brand with their content in creative ways. Work with such sincere influencers who work hard towards creating rich and original content, share such content on your account too to create the everlasting feed.
This will result in creating User-generated and personalized content too.
Voice Search
Now along with planning for optimized keywords that your customer will type into Google's search bar, its trending to think about optimized questions that your customer can ask with their voice over voice searches and on Amazon Echo.
Voice search has increasingly become popular with the new voice-controlled devices advents. It's the need of the hour to make your content voice search friendly and mobile-friendly too.
Brand Storytelling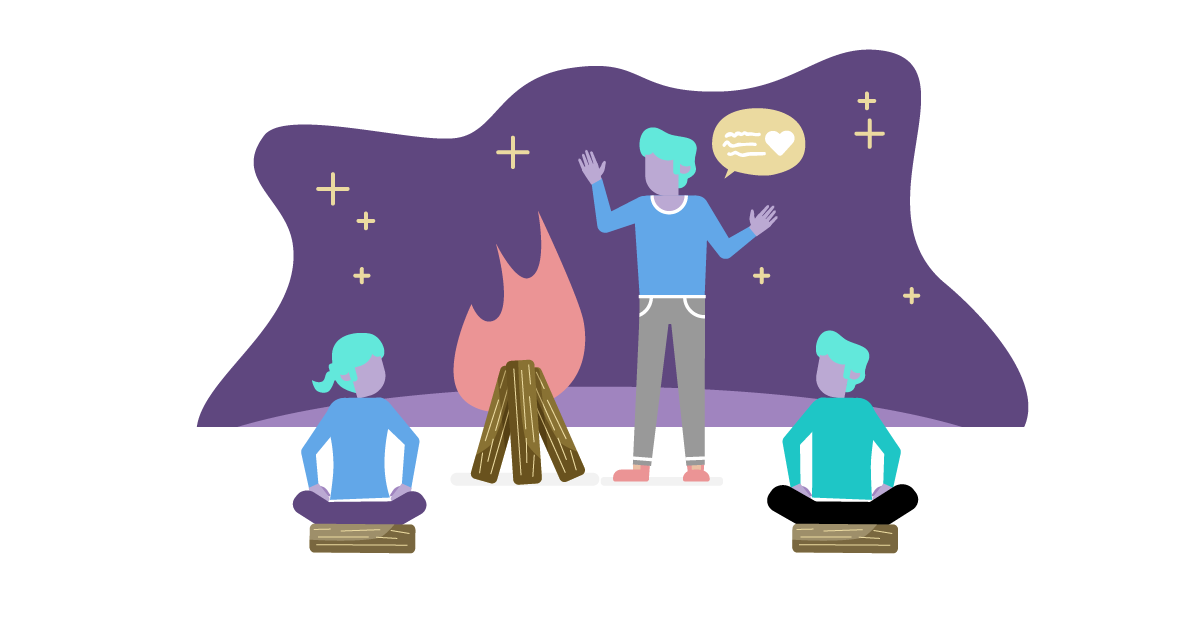 The ones who help others in evolving evolve better! This is what your brand storytelling should be focused on. Along with talking about your brand, its success and the journey, the story should be narrated in a manner that helps others to follow the path. Target the youth and help them out by telling them the hardships the brand face, the experiences you gained through each of these hurdles and such.
Brand storytelling can also be carried out through live streaming. Also, you can indulge in creating UGC through it. You can engage your audience by asking them to share similar experiences that have made them stronger and such. Carrying out such campaigns will help in building a strong brand and customer relationship.
We are sure after reading this, you know better where to focus on in the coming year when it comes to content marketing.  
[userpro template=postsbyuser user=author postsbyuser_num=4]