How To Look Good When Travelling
|
How To Look Good When Travelling
Don't we all dream of packing our bags and travelling to an exquisite location? Somewhere far away from work and responsibilities, where your only job is to take aesthetic pictures and look amazing. In this digital age, everything in our lives must be documented through pictures. What good is a vacation without selfies? Everyone wants to look like the best version of themselves while on vacation but sadly, very few people get to do this. Looking good every day while on a vacation is an art that has only been mastered by few. For most of us, it's a never-ending struggle of hiding lack of sleep under loads of concealer.
However, if you're determined to look like an Instagram model on your trip this time. Then, here are a few tips:
Step up your hair game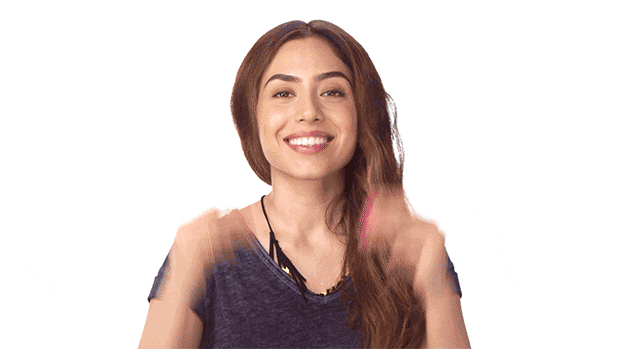 Experiencing a bad hair day usually is bad enough as it is, now, imagine if this happens when you're travelling. A bad hair day has the tendency to ruin your day as well as your pictures. Which is why it's essential to learn easy hairstyles before your trip. Pretty braids that look effortless or messy ponytails that make your hair look less disastrous and more attractive are something that you need to master.  It will come handy on days where your hair refuses to cooperate and you still need to look fabulous. No one has time to wash their hair every single day on vacation while there are so many other interesting things to do. Lucky for us, there's now a thing called dry shampoo. This is a must-have for everyone while travelling. You no longer have to worry about your hair ruining your entire look. With just one spritz, you can transform disgusting dirty hair into beautiful hair.
In the case of makeup, stick to less is more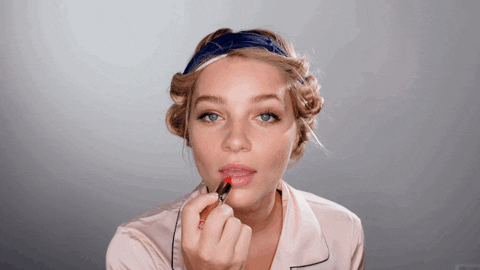 You may want to showcase your amazing makeup skills on a trip. However, excess makeup and a new climate are recipes for disaster. You never know when something might affect your skin and cause your skin to breakout. Piling on makeup may look good at first but will be cakey by the end of the day. Minimum makeup in this scenario is your best option as it gives your skin time to breathe which will lead to fewer breakouts.
Switch your regular foundation with a tinted moisturizer or a foundation that lasts all day. An effective way to make makeup last all day is to prep your skin with primer before applying makeup and topping off your makeup with a setting spray. The less makeup you have on, the more fresh-faced you will be for the rest of the day.
Give your skin care routine priority status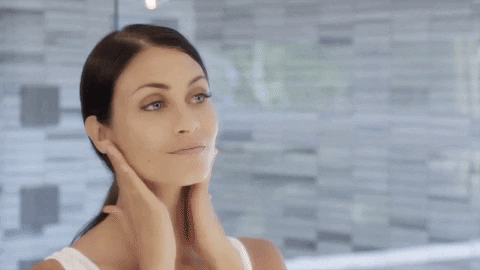 After a long day of partying and taking in all the sights of your new environment, you may not have the time to follow the same meticulous skincare routine that you followed back home. While no one's asking you to follow your daily eight step routine, you still need to take some time out to take care of your skin.
Don't skip out on moisturizing or exfoliating when you are on vacation if you want to look good. Another thing you must never skimp out on is sunscreen. Remember, your makeup will only look flawless if your skin is fresh and glowing. Carry moisturizer and sunscreen in your bag so that your skin is protected and hydrated at all times.
Experiment with your clothing style
A trip away from home is the perfect occasion to experiment with some new styles. Don't shy away from trying something new, whether it's a colour you've never tried before or a print that you've never worn. Have some fun with your wardrobe and match different items together to create a spectacular outfit.
Do not limit yourself to the same old dressing that has worked for you all these years. Try to expand your horizons and step out of your comfort zone, it will make for one hell of a selfie if nothing else. It's no secret that all the travelling and lack of sleep can make anyone look dull. The last thing you want is to look tired and dull during your trip.
One way to solve that problem is to opt for bright and vibrant dresses. For starters, they will divert all attention away from your face and give you an instant glow up. Colours like red, blue, yellow can do magic for your appearance.
Carry the right accessories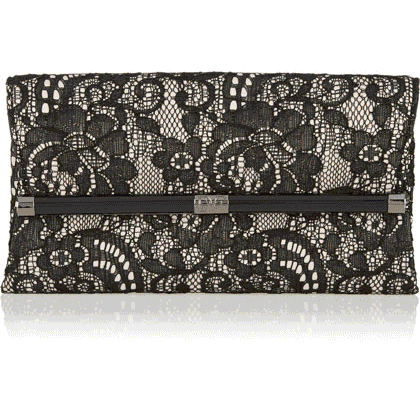 Make sure to carry accessories with you that can instantly transform any outfit. Whether it's a cute hat or a pretty scarf, no vacation look is complete without the perfect accessories to top it up. With all the walking around you might need to do to take in all the sights, you need the right kind of footwear.
Choose the right pair of shoes while travelling because they will decide the course of the rest of your day. If your shoes are a slight bit uncomfortable then the rest of your day goes down the drain. You need to choose shoes that look and feel good. Sneakers, wedges or sandals will look gorgeous underneath any outfit and won't make walking seem like a difficult chore as well.
Vacations are meant to be a stress-free time in your life that should be enjoyed to the fullest. They are important for our health as well since we feel happy and look fresh. Being happy leads to clear skin. It is not the time to constantly worry about what you're going to wear the next day or how you're going to walk in all the uncomfortable shoes that you have packed.
There are many places from where you can purchase amazing clothing for your vacation that looks like a million bucks but costs way less. Now that you have got all the travelling tips down pat all that is left is to pick a location and fulfil your wanderlust dreams.
[userpro template=postsbyuser user=author postsbyuser_num=4]