Movies About Sports Betting That Are Actually Worth Watching
|
Movies About Sports Betting That Are Actually Worth Watching
Why do people watch movies about sports betting? The same reason why people bet on sports in the first place. To feel the excitement and anticipation, and, ultimately, relief when everything falls into place. At least, that's the main idea, but it doesn't happen every single time in the movies or in real life. Still, it's the journey that counts, especially when talking about movie watching. As for the people betting on matches and races, the journey itself isn't a prize enough, if you know what we mean.
So, the safest way to experience some of the chills and thrills is to have a movie night and opt for a genre you prefer. Movies about betting on sports can be quite diverse. There are comedies and dramas, depending on which combination of emotions you wish to feel. Good betting films have us on tenterhooks, eagerly waiting for the main hero(s) either to finally succeed or to fail miserably. So, let's take a look at which movies are bound to leave you impressed.
The Sting (1973)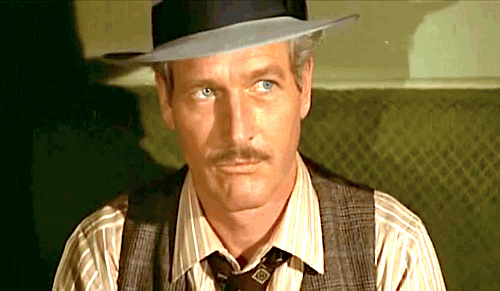 You simply cannot even think about watching any other betting movie unless you've seen The Sting first. This timeless classic really lives up to all the praise it has earned. As far as formalities are concerned, the film won 7 Oscars, including the Best Picture and Best Director. And this time, all the audience agrees it is completely justified.
Paul Newman and Robert Redford are absolutely brilliant at their portrayal of con artists. The film is set in Chicago in 1936, and it has it all: gangsters, gamblers, prohibition and pin-striped suits. The story is basically a mixture of vengeance and dream pursuit. Robert Redford is trying to trick the man who killed his scam partner and his best friend, and also to leave a legacy and pull off the Big Scam. The villain who is being tricked into horse betting is a big gangster, of course. While today you can easily monitor horse racing odds and results online, back in the day a post-posting technique was used to foresee the results.
To sum up, this is a feel-good, must-see classic.
Kingpin (1996)
Here's another comedy, but this humour definitely isn't everyone's cup of tea. Actually, it has a lot of elements of a slapstick comedy and dark humour. Definitely, a film meant for an adult audience with a strong stomach. The cast is great, though. There is Woody Harrelson portraying an alcoholic and an ex-bowling champion. Bill Murray excels at this performance of the main crook responsible for Harrelson's demise. The hero's salvation seems to be embodied in a young bowling talent by the name of Ishmael (Randy Quaid), who, quite interestingly, has grown up in an Amish community. So, crude and vulgar humour, bowling groupies, lots of sports betting and gambling, as well as swearing. Oh, and by the way, Woody Harrelson's character has a rubber hand, which is also conveniently used for plenty of jokes.
As we have mentioned before, the film isn't for everyone, but if you're a fan of such humour, you're bound to end up laughing. It's a classic in its own respect.
Casino (1995)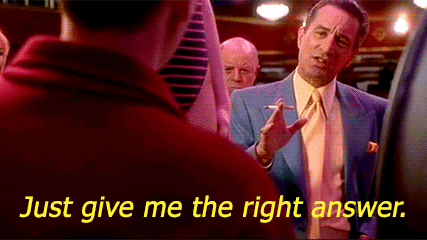 And now for something completely different. Martin Scorsese is the director, which speaks volumes, doesn't it?  The cast is crème de la crème as well. The movie stars acting legends: Robert De Niro, Sharon Stone, and Joe Pesci." I had it (sports betting) so good that I ran paradise on Earth" – this is how the movie begins. Ace (De Niro) is an expert at his business and seems to have it all. He's a superb oddsmaker who gets recognized by organized crime families. Consequently, he is put in charge of the largest Las Vegas casinos and that's where the true story begins. Crime, greed, power, friendship, deceit, love, murder (not necessarily in this order) is what this work of art is all about.
By the way, the movie was based on a true story, and it will keep you on your toes till the very end.
Eight Men Out (1988)

Everyone's heard of White Sox, and when you know the film is set in 1919, you would expect an innocent story about the beginnings of baseball popularity. In a way, it is about fame, but it's more focused on sports betting. What's especially interesting is the fact that this is another real life story and it revolves around a betting scandal. Namely, the White Sox players had such low salaries back then that they decided to lose games on purpose. At the time, the owner of the club had all the power and a player could only succumb or be fired with little hope of earning professionally. One of the journalists gets suspicious about the player's "bad luck", and this is where things begin to unravel.
Silver Linings Playbook (2012)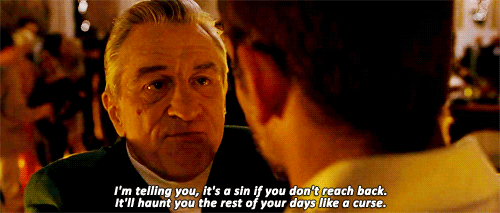 DeNiro's character runs a bookmaking operation and he's a devoted fan of the Philadelphia Eagles (to put it mildly). Bradley Cooper portrays a young man who has just left a mental institution having lost his wife and house. He goes back to live with his parents and soon meets his love interest, who perhaps is even more unstable and messed up than he is. The movie revolves about love, sports, daily struggle with demons of the past, and, of course, wages made on a football game. There's a dance contest thrown into the mix, too. It may sound like a bit much, but the movie got rave reviews, and we definitely recommend it.
The best thing about these suggestions is that you actually needn't be a fan of sports to watch any of these. Therefore, they're a sure bet when choosing candidates for a movie night.
[userpro template=postsbyuser user=author postsbyuser_num=4]