Some Things You Have To Know Before You Start Cleaning Your House
We need to understand that cleaning a house is not as easy as we may believe. It is quite a shame to see people just not thinking about the right things that need to be considered. One of the many things you want to consider is your choice of cleaning products. With this in mind, let us read about some key findings that will help you better clean your home when choosing your cleaning products. These are some things you have to know before you start cleaning your house.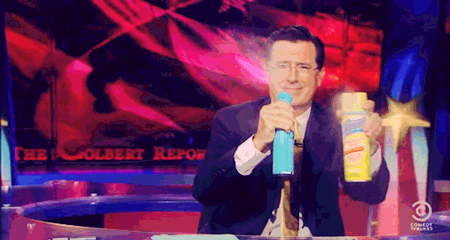 Avoid Cleaning Products With Formaldehyde
Formaldehyde is currently banned in Europe and cannot be used in cleaning products. Unfortunately, the same thing cannot be said about the US. Formaldehyde is problematic even when you dispose of it in your waste and it is toxic for us.
Try to learn all that you can about the different chemicals that are used in cleaning products. There are various websites that talk about the chemicals so you can easily realize what you need to avoid.
Sometimes The Problem Is A Combination
There are many detergents and products that include 1,4-dioxane, which is a contaminant that has health risks linked to it. Manufacturers quickly say that you would need to use a lot of the product in order for the side effects to appear.
Simply because one is not present in a high quantity, does not mean you should not worry. Once again, make sure that you learn about the ingredients in your cleaning products. Think about those that are labelled as safe. In various combinations, they can end up becoming hazardous.
Green Cleaning Products Are Not Always Safe
It is something that helps both house owners and the environment. The problem is that not all of the green products are actually 100% safe.
There are many ingredients that are not actually disclosed properly by the manufacturers. Many of the green products end up scoring higher and not actually make the "green" level in the event that all ingredients are disclosed. Make sure that you only choose products by the manufacturers that have a really good reputation and fully disclose all the ingredients used in their product.
It has to be added that you have to avoid sodium borate or borax. Many conventional and green products will include the ingredient, especially dishwashing soap and detergent.
There Is More To It Than Cancer
Cancer is often mentioned as the main concern that people have when choosing cleaning products. The problem is that there are also other facts that should be considered. Not only are these chemicals potentially cancer-causing, but they can also cause neurological damage, harm respiratory health and other diseases.
If you want to know exactly what ingredients are added into your cleaning products, it may be tough for you to find out — half of all products scored low in regards to ingredient disclosure. It's up to us to read beyond the fine print to find products that won't cost our health or the environment.  Make sure that you only buy the best products.